Dr. Kozomara is a General Dentist with a Specialty in Periodontics, serving Timmins at Hollinger Dental Group.
---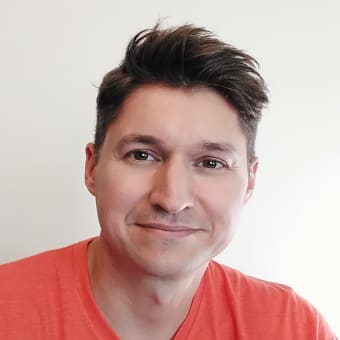 Dr. Kozomara
Dr. Kozomara was born and raised in Hamilton, Ontario where he completed his Bachelor of Science, with honours, in genetic engineering. It was not long after, that he decided on a career in dentistry and made the journey across the globe to study dentistry at The University of Sydney in New South Wales, Australia. With family living in both Melbourne and Sydney, it was an easy decision to make and an exciting new chapter in his life. After 4 years of university and completing his Bachelor of Dentistry; he and his wife, decided to stay in Australia. Nearly 8 years later, with two children; it was decided to return home to Canada, to be closer to family and friends.
Dr. Kozomara applied to The University of British Columbia and spent the following 3 years completing his specialist periodontics training, in conjunction with a Master of Science. It was during his residency at UBC, that he was awarded the Nobel Biocare Excellence in Surgery award and associated grant. In addition, Dr. Kozomara had several peer reviewed publications in the field of pre-clinical cancer imaging using computed tomography (CT) and contrast agents. Having completed the program, defended his thesis, and successfully challenged the RCDC exams, Dr. Kozomara and his family settled back home in Ontario, where their great journey began so many years ago.
Dr. Kozomara enjoys camping, fishing, and staying active with a wide variety of activities. He finds time to work on cars and has been known to build a 4x4 or two over the years, fuelling his love of off-roading. He also enjoys wood working and helping friends with their home renovation projects.
PATIENT FORMS*
Periodontics Medical History Form   |   Periodontics Referral Form
*IMPORTANT: Any form submitted by email must be encrypted, to ensure it is secure. By submitting an unencrypted email form, you are consenting to an unsecured email.
Alternatively, please bring the completed form to our office or mail it to our office.
---