Dr. Norman Béland is a General Dentist at Hollinger Dental Group in Timmins, Ontario.
---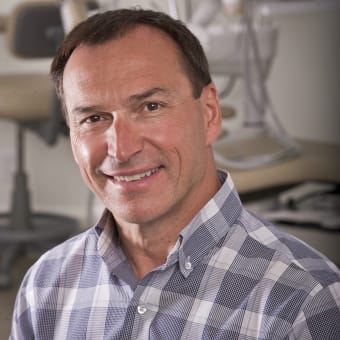 Dr. Béland
Dr. Norman Béland graduated with his Bachelor of Science from Ottawa University and obtained his Doctor of Dental Surgery from Western University in 1992.
He completed a general dentistry residency at University Hospital in London immediately after graduation with additional training in oral surgery at the Albert Einstein School of Medicine in the Bronx in New York City. He has a special interest in dental implant surgery.
When he is not working he enjoys spending time with his family. He plays recreational sports and hunts and fishes whenever he can.