The dentists at Hollinger Dental Group in Timmins provide cosmetic teeth bleaching solutions for patients.
---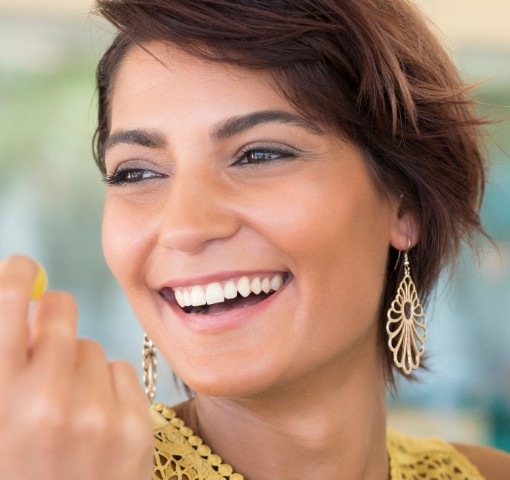 Why might I need teeth whitening services?
Aging, accidents and certain beverages such as tea, coffee and red wine can slowly change the appearance of your natural white enamel. This results in a smile that may be perceived as less white. Ask your dentist if a whitening treatment may be right for you.
How can I start teeth whitening treatment?
Hollinger Dental Group offers customized whitening trays for patients interested an aesthetic option for your smile. 
What types of teeth whitening services do you offer?
The Sapphire Whitening system is only available at dental offices. This system uses a Sapphire Plasma Arc Light along with Sapphire Whitening Gel to whiten your teeth.

As with any dental treatment, please speak with a professional before teeth whitening. And remember, your Hollinger Dental team is here to advise you at any time.
---