Dental implants may be an option to replace your missing tooth or teeth. Consult your Timmins dentist at Hollinger Dental Group to see if implants are for you.
---
What are dental implants?
A dental implant is an artificial tooth root that is placed to hold a replacement tooth or bridge. 
Dental implants are an option for restoring your smile by replacing missing teeth. If you have lost a tooth due to injury or disease, dental implants may be for you.
What does the implant procedure involve?
This involves placing a screw-like implant in the jawbone and after a prescribed healing time, covering the implant with a crown. 
Are there other teeth replacement options?
You may not be a candidate for implants. Bridges and dentures are also viable options to replace missing teeth. Consult with your Timmins dentist at Hollinger Dental to learn more about your customized treatment plan.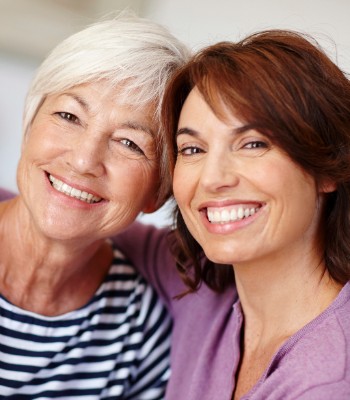 ---